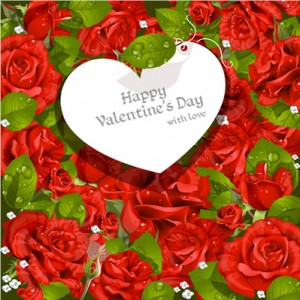 February is the month of LOVE! We all have special people that we love and care about in our lives, and what a better way to express the way we feel about them…than to make your home living environment a reflection of your love.
Small elements can be combined to create an extra special mood for a special day
– like Valentine's Day!
You can create a very personalized, romantic "Bedroom Retreat" with just a few accessories and a bit of imagination!
Alright, it's time to start making a list. The list should contain things like luxury bed linens, decorative pillows in warm rich colors, a soft velvety throw, fresh cut flowers and greens, your favorite scented candles – and of course, a pretty tray on the nightstand complete with your favorite ice bucket, bubbly champagne, glass flutes and sweet decadent chocolates to share with the one you love!
With a little planning, you can begin to build something really special for that someone special in your life. (You can even sprinkle rose petals on the bed if you really want to go over the top!)
Preset your favorite romantic songs or movie, turn the lights down low – and the Valentine Bedroom Retreat is ready! Use a silk tie as a blindfold on your partner, guide them into the room and then remove the tie to let them experience the full effect of your unique transformation!
Here's hoping everyone has a wonderful Valentine's Day!
Confused by all the choices? Is the stress of choosing colors, fabrics, furniture and surfaces overwhelming you? Then let KT Interior Designs help you create the ultimate home environment- stress free!