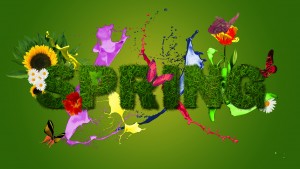 My favorite time of year is Spring.  With the warmer weather, soon spring flowers will be exploding into patches of unbelievable color.  However, even though Mother Nature is not shy about splashing color around, many people experience what I call 'color anxiety' when considering changing the color of the inside or outside of their home.
Part of my job is to sit down with a client and determine their 'color tolerance'.  Colors tend to invoke emotions, and I want to find a color that will make a client feel they are at home in a space that is uniquely theirs.
I always offer a no-cost, no obligation initial consultation.  Then, if we connect, the next step is a color consultation. Once we have identified the colors that will suit you and suit the space your are updating, then its time to put together a project plan and a budget and begin the transformation of your space.