What makes a Home beautiful is the inner peace that is felt when you enter the space.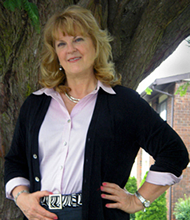 KT Interior Designs is owned by Karen Ann Temple (KT). She has over 20 years professional experience in residential decorating and design. Her resourceful and instinctive approach to design distinguishes her from her peers. She infuses every project with her unique artistic vision, decorating savvy and unparalleled flair for complete home beautification. Her extensive team of seasoned Home improvement specialists offers a wide array of products and services appealing to all phases of residential design from the decorative side to structural; including Home Staging and Redesign, Renovation, and Custom Interiors.
Karen's passion for all things design began in the 1980's when she had the good fortune to travel extensively throughout Europe, South America, North Africa, and the Middle East. It was during these years that "KT" had the opportunity to discover a multitude of foreign cultures, languages, art & history, exotic cuisines, and more. This first hand exposure to such varied ethnicities has had a profound influence on her personal decorating style and love of rich, vibrant colors, textures, and flavors.
Karen keeps abreast of all the latest styles and trends by attending lectures and workshops featuring top designers and industry leaders, and as many International trade shows and markets as she can… since the global design world seems to change on a daily basis. She became accredited in Home Staging and Redesign after an increasing number of clients began asking for help with marketing their real estate properties. For inspiration, Karen can often be found visiting designer showrooms, garden centers, antique shops and art galleries, salvage warehouses, and her favorite home décor boutiques throughout the Tri-state area…always in search of fresh new ideas and unique items to purchase for her clients' projects.
Karen loves what she does, and truly enjoys helping each and every client with all of their unique decorating challenges. Whether it's in a condo or townhouse, a single family home, vacation home, active adult community, or continuing care retirement community (CCRC), we give it our all. Designing the occasional city apartment, country carriage house, model home, retail store, or small business project is always a welcome treat.
Karen's office is conveniently located in Bedminster New Jersey. She travels to all surrounding counties and towns in the Northern and Central NJ mainly Somerset, Union, Essex, and Morris county. Karen also provides interior design services to clients in NYC.
Karen takes tremendous pride in giving back to her community and making the
world a more beautiful place to live…one room at a time!
KT's thoughts on "Home"….
A comfortable Home is one of the most precious gifts you can give yourself and to your family.
It's best not to skimp on your mattress or upholstered furniture pieces that get the most usage.
Since we spend at least half of our life inside the confines of our Home, your home should make you feel better than your favorite vacation destination!