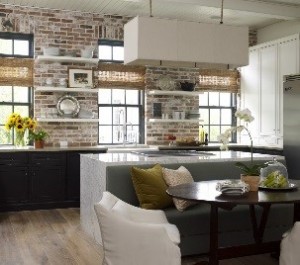 Interior Design is a very individualized process and some clients want to stand out and be unique.The challenge with this is that finding 'one of a kind' items can take quite a bit of time and effort.
I have a myriad of unique shops and second hand boutiques that I frequent, always in search of just the right piece to make my clients go "ooh" and "aaah".
It is important for me to know as much about my client and their taste as possible, to that I can make sure I am looking in the right place for items to match their style. Showing me already existing items, pictures in magazines or descriptions are all useful in helping me determine what to look for to ensure the items are 'just right.'
I often begin looking on the internet, using various search tools and strategies to find those never before seen items that can really 'light up' a room.
Unique items can also be found in second hand "design" consignment shops such as "Home Again Design" in New Providence. I often find quality one-of-a-kind pieces there – sometimes for a client or my private collection (which I might raid from time to time for a client!)
Another favorite place of mine is "Terrain" in Glen Mills, PA. This unique home and garden décor shop (and small restaurant) not only provides much 'grist' for the creative mill, it also is a destination in and of itself. If a client's schedule permits, I like to take them to some of my favorite places, just for the inspiration value.
Creating a truly unique design for a room takes time, thought and planning – and, plenty of shopping!